NOMA's Response to the Pandemic: Staying ALL in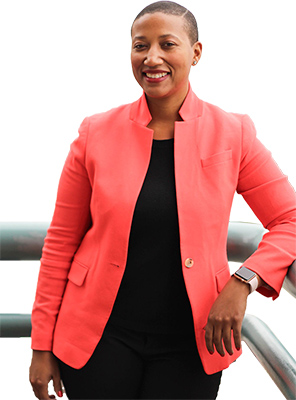 Dear NOMA Family: Each week that I write to you in the midst of this pandemic, I wish to be able to report something that can help give you greater peace of mind. While I am encouraged that we are beginning to see what looks like a flattening of the curve in some places, I know that our best course of action right now is to stay sheltered in place at home. In light of these enduring circumstances, NOMA is making an effort to develop programming that will help you make the most of your time at home while remaining connected to our community of diverse building professionals and students. It has now been a month of our new engagement strategy that we're calling "Staying ALL in for NOMA". Thank you for staying safe and staying home to protect our health and those who are on the front lines of this global health crisis. On a personal note, I've never spent this much time working from home and balancing other aspects of life, including a new exploration of the culinary arts. I wrote about my "new normal" in a recent post for Madame Architect. Like most of you, I'm really missing so many aspects of life before the pandemic. I'm also very concerned about my family and friends, particularly those who are most seriously impacted by the virus. My thoughts and prayers are with you all as this situation impacts each of us in different ways. Now more than ever, we rely on being connected to one another, at least virtually.
Since we can't gather in person right now, NOMA is working to bring you online events to foster the connections that we previously enjoyed at the chapter level on a regular basis. We're launching the Stay ALL in for NOMA Virtual Event Series next week to help us keep in touch while we're all sheltering in place. Starting next Thursday, April 16th and every Thursday thereafter during the stay at home order time period, NOMA leadership will bring you content and opportunities for conversations around topics that are top of mind for most of us. You will hear from me as we kick off the series next week along with NOMA President-Elect, Jason Pugh, NE University Liaison, Melanie Ray, and Immediate Past President, Bryan Hudson. We want the series to be responsive to your needs and reflect the changing times at hand. Your participation and input will be most welcomed.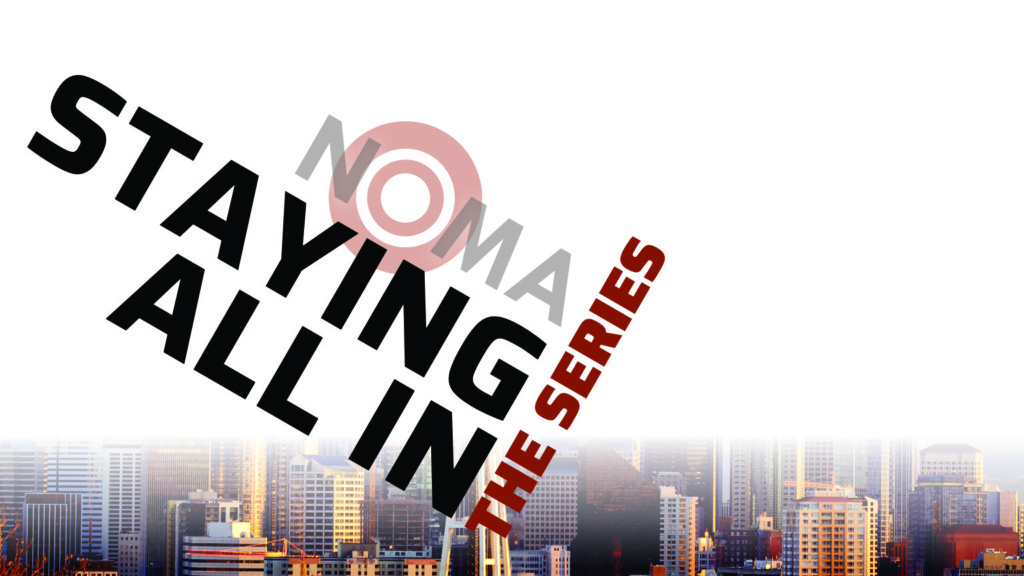 Stay ALL In: Presidential Address and Kick-OffThursday, April 16: 3:00pm EST
NOMA President Kimberly Dowdell will kick-off the Staying ALL In Series by talking about how COVID-19 has changed NOMA programming in conversation with NOMA President-Elect Jason Pugh; NOMA NE University Liaison Melanie Ray; and Immediate Past President Bryan Hudson. Topics will include: President's Circle, NOMA Foundation Fellowship, Project Pipeline and NOMA Oakland 2020, among other issues raised by participants. President Dowdell will also preview what's ahead in April and May for the Stay ALL in for NOMA Virtual Event Series.
Remote Work: Making It WorkThursday, April 23: 3:00pm EST
In this new day of required remote work, we're all findings ways to make it work and learn as we go. Sole proprietorships and small businesses typically have the greatest challenge during downturns. How can offices of varying sizes make remote work successful, still connecting to each other and to clients, while working from home? Join NOMA's Chief Technology Officer, Joel Avery in conversation with Moody Nolan's Antoine Bryant and SRW's Yvette Richardson. Moody Nolan has 12 offices and 230 employees. SRW has two offices and 30 employees. We anticipate a dynamic discussion about how to make it work with whatever technology challenges you may be experiencing.
Advancing NOMA's Mission: Is Now Your Time for Licensure? What You Need to KnowThursday, April 30: 3:00 pm EST
Challenging times make us examine our choices and how we spend our time. Our mission is to increase and help advance minority architects' path to licensure. Is now your time for licensure? NOMA's Tiffany Mayhew will host the National Council of Architectural Registration Boards (NCARB) to talk about the path, timeline and costs associated with licensure, as well as provide study tips and tools for success. Recently licensed NOMA members will also be available to answer questions about their experience.
---
Please save these dates on your calendar and join us as your schedule allows. When we have more information about future virtual events, we will be certain to update you. Also, be sure to join us on Facebook Live for our NOMA National Q2 Board Meeting's Virtual Town Hall Meeting on Friday, April 24th at 5pm EST, which is continuing our tradition of meeting as a virtual community each quarter, prior to our board meeting. We want to hear about the issues that you are facing and discuss ways that NOMA can support you. We are also available to answer any questions that you may have about the organization's plans for the year.
Thank you all for taking the time to read these updates. If you have any questions or concerns that NOMA may be able to help you address, please feel free to reach out to us via text at: 202.552.0718
I hope and pray for your continued safety and well-being, now and always. Please take good care of yourselves as well as those around you.
ALL the best,
Kim
Kimberly Dowdell
2019-2020 NOMA National President
president@noma.net
www.noma.net
---
The AIAS has put together a survey to hear directly from you on how you are doing in this pandemic to better provide you with the resources you need during this uncertain time. Please take a moment to update us on your situation. Additional COVID-19 resources can be found here.